The Treat Right Foundation, a 501c3 organization (EIN 47-5341135, DLN 26053734001225) designed to support the National FFA, the National Wildlife Federation and to facilitate research for wildlife and livestock industries.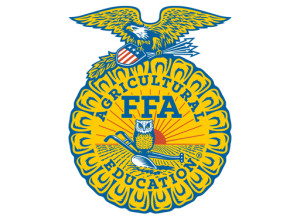 This organization makes a positive difference in the lives of students by developing their potential for premier leadership, personal growth and career success through agricultural education. Their website states:  Students whose lives are impacted by the National FFA and agricultural education will not only achieve academic and personal growth, but will also strengthen American agriculture and provide leadership to build healthy local communities, a strong nation and a sustainable world.
As a voice for wildlife, the National Wildlife Federation is dedicated to protecting wildlife and habitat, while also inspiring future generations of conservationists.  America's cherished landscapes and wildlife has helped define and shape the country's character and identity for hundreds of years.  Protecting these natural resources is a cause that has long united Americans from all walks of life and political stripes. Hunters, anglers, hikers, birders, wildlife watchers, boaters, climbers, campers, cyclists, gardeners, farmers, forest stewards and other outdoor enthusiasts have developed a conservation ethic that the federation hopes to defend and pass on to our children.
is a company with many philanthropic goals, we not only strive to make a difference and to set standards in the industries we serve, the Treat Right foundation is our way of extending the opportunity for charitable giving to our family of customers.  Pneu Dart, itself, has and will continue to make contributions to these charities and we are delighted to be able to provide a vehicle for our customers to donate as well.
Your donation will serve to support the individual success of these fine organizations and does so in an easy single point of interface.  Through the Treat Right Foundation, supporters may donate confidently knowing funds will go directly to the institutions described herein.  The Treat Right Foundation serves to unite customers, academia and industries as one.
---
Treat Right Foundation is a nonprofit corporation recognized by the IRS as a tax-exempt 501(c)(3) organization.
All gifts received are tax deducatable as charitable contributions for fedral income tax purposes (EIN 47-5341135, DLN 26053734001225).